Crane Company Jefferson County, IL
Engineered Lifting Systems repairs, modernizes, and also provides new cranes and hoists, as well as inspection to businesses.
Crane Company Jefferson County, IL. Your Jefferson County, IL business relies heavily upon your heavy equipment. When a crane or hoist is flawed or needs modernization to meet the rising demands of your industry, you need a team as experienced and professional as your own to provide crane and hoist advice and direction.
The Engineered Lifting Systems crane engineers work with hundreds of teams working in dozens of different industries so when you call on our team looking for direction and advice for your needs, we will be able to supply you with the exact piece of equipment that you need for your industry. And exactly when you need it.
Engineered Lifting Systems was established in St. Louis, MO in 2004 with a goal of becoming a valued partner for [city, IL users of overhead cranes and other overhead material handling equipment in the Midwest. Rather than viewing ourselves as simply a sales outlet for crane equipment, service and parts, we consult with Jefferson County, IL customers first to achieve the best results possible. We are only successful if you are.
Call us at 866-756-1200 or 866-756-1202 or contact us online.
In addition to being the go-to crane company in and around Jefferson County, IL and throughout the Midwest, Engineered Lifting Systems also provides the following:
Safety is number one at Engineering Lifting Services. And we prefer to pass it along in every part, project, or service we are involved in near Jefferson County, IL. But we also realize the importance of customer service. Our commitment to you, our Jefferson County, IL customers is to conduct business openly and honestly, to honor our obligations, and to abide by a strong code of ethics. For us, ethics is the only way of doing business – not an afterthought, a check mark, or a form you need to sign.
A Durable and Dependable Crane Company Ideal For Jefferson County, IL Businesses
You may need your crane to perform more than one operation in Jefferson County, IL. You could be working with tight turns, critical lifts, and even tighter timelines. That's precisely why we offer a comprehensive inventory of equipment and parts for your Jefferson County, IL needs to make sure that we cover any needs you may have in Jefferson County, IL. Here are examples of the parts and equipment we provide your Jefferson County, IL business:
For prices regarding our cranes, hoists, or other products, or for any other questions, get in touch with our team today by calling 866-756-1200 or 866-756-1202 or contacting us online.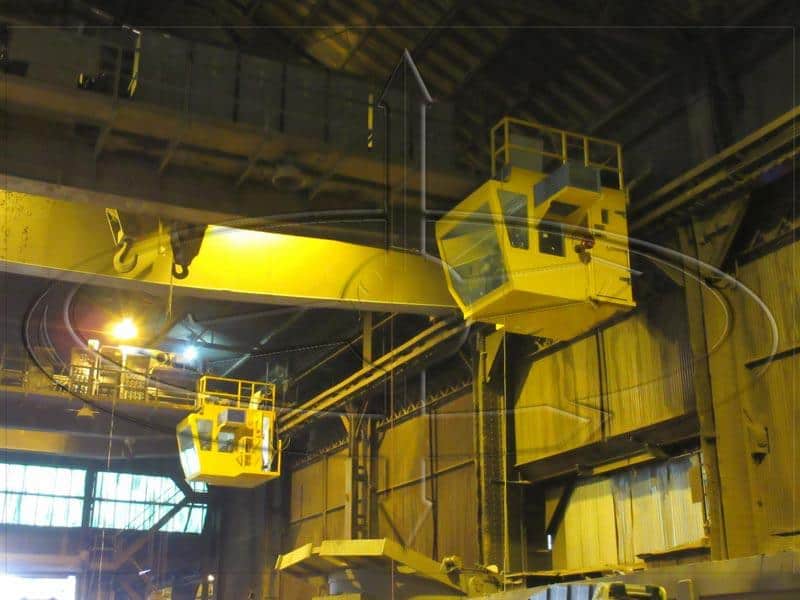 Reach Out to Connect With a Strong Crane Company | Engineered Lifting Services
Our team provides unrivaled value and expertise, and that's exactly the reason we are the preferred crane repair company by businesses in Jefferson County, IL and throughout the Midwest. Not only do we offer crane repairs, we also offer crane modernization, structural repairs, and crane and hoist parts that can assist in any repair, replacement, or modernization project in Jefferson County, IL. We always keep a large selection of crane and hoist parts on hand, just to make sure your Jefferson County, IL team gets the exact part it needs when they need it. Our crane team can also help you choose the right part for your needs.
Our crane engineers will always put your needs and the needs of your staff first. Your staff needs to be able to rely on and trust your equipment in Jefferson County, IL, and when something falters, it needs to be repaired immediately and professionally. You need fast and experienced specialists to repair the problems. Our specialists provide top-quality labor/guidance and exceptional service in each job they take on. Our services keep Jefferson County, IL businesses running and operating, and we are pleased to be the crane repair company and crane parts company of choice for industries in Jefferson County, IL, and throughout the Midwest.
We recognize that time is money. With our highly qualified and trained technicians and engineers, backed by our service coordinators and analysts and our convenient location, we are in a unique position to respond promptly and efficiently to your Jefferson County, IL company's needs. Give us a call now at 866-756-1200 or 866-756-1202, or reach out to us online.